Recuerdo que la primera vez que vi el Festival de Woodstock fue junto a mis hermanos mayores. Uno de ellos trajo un DVD y nos dispusimos a verlo. Estaba mi viejo también. Luego de varios minutos aparece una flaca, chascona, desaliñada para el común de la gente. Sin embargo, su voz cubría todo: cada mísero rincón de esa explanada de Nueva York era llenada con su presencia y su carisma.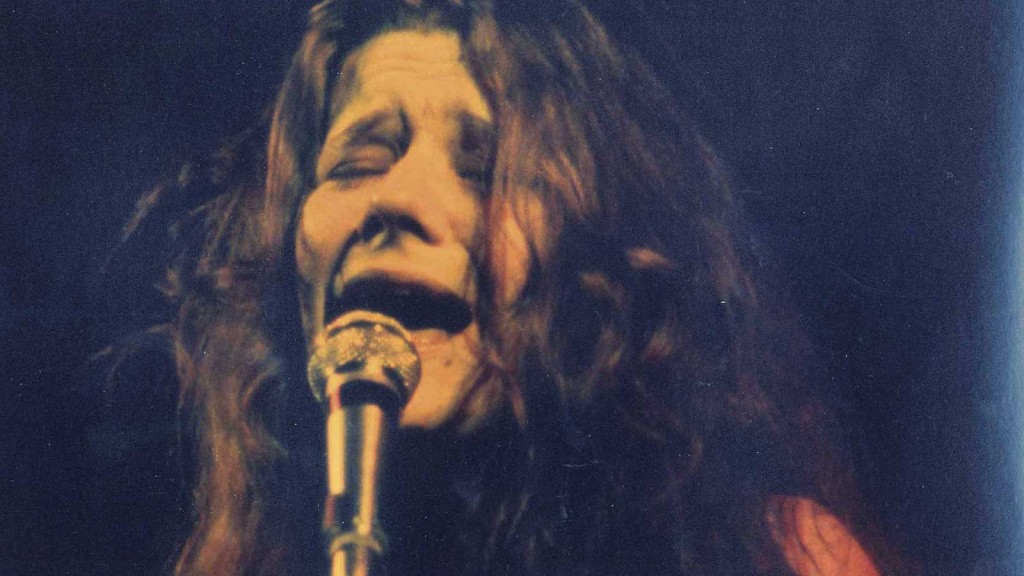 – ¡Chuta, la mina pa´ fea! exclamó mi padre cuando la vio en la tele.
-¿¡Y tu creí que a alguien le importa eso si canta así de bien!? respondo, desde el alma misma.
Esta premisa es la que la directora Amy J. Berg hace suya para comenzar el documental Janis, Little Girl Blue. Es la de una sensible mujer que quería, como toda niña de la época, ser una princesa con vestidos lindos y que los chicos la invitaran al baile. Una persona normal, amada y querida. Recibiendo en cambio desaprobación, burlas por su aspecto y por sus pensamientos liberales sobre la integración racial. Cosa inexistente en su natal Port Arthur (Texas).
La expresión "el lenguaje construye realidades", la cual creo cada vez más fielmente, fue enquistándose en esta mujer y en su autoestima, y palabras como las de mi padre se repitieron en los compañeros de Janis. Por ejemplo, la Pearl del rock recibió el galardón como "el hombre más feo del mundo" en su instituto. ¡Qué lindos pueden ser los compañeritos a veces! (¡Enciendan el detector de sarcasmo!)
La música vino a su rescate casi de milagro repentino, de la misma forma que llegó a sus admiradas y veneradas cantantes de blues como Bessie Smith; fue el antídoto contra el dolor que llevaba y que tapaba con una delgada pero firme capa de indiferencia, creando el personaje que, detrás de sus aullidos apasionados y viscerales, se encontraba en búsqueda de protección, de un búnker que la cuidara de todo este dolor. Así es como nace a la luz de los escenarios Janis Joplin, nuestra amada Janis, de la mano de sus bandas Big Brother and the Holding Company, Kozmic Blues Band y Full Tilt Boogie Band, mostrando junto con ellas temas tan desgarradores como Summertime o la archiconocida Cry Baby.
Es en este mismo proceso, la transición de la tímida Janis Lyn Joplin de Texas que buscaba aceptación social a ser Janis Joplin, la leyenda pionera del Rock n' Roll femenino, en que la directora asume bajo una mirada respetuosa y cariñosa sus largos 7 años de recopilar la información que requería, sus cartas personales, las de familiares, amigos y amores desconocidos, para poder retratar a Janis como una artista exigente consigo misma y con todos sus trabajos, apasionada, sensual y, por sobre todo honesta.
Una mujer muy impulsiva, con la soledad pegada a su piel, que dejaba su vida en cada escenario, cuya fantasía de satisfacción plena que sentía cada vez que estuvo arriba de la tarima se desmoronaba a medida que bajaba por las escaleras. Amy J. Berg es también certera en retratar como la realidad y la heroína, su "droga salvadora", se convirtieron en sus cómplices silenciosas, autoras de su muerte y del comienzo de su leyenda.
A veces creo que este mundo rápidamente le quedó demasiado pequeño; Janis Joplin tenía que partir antes que su extrema sensibilidad hiciera que se contaminara con mundanas y efímeras frases sobre apariencias y conductas que venían de la mano con su realidad anterior.
"¿Y tú creí que a alguien le importa eso si canta así de bien?". Esa fue la frase con la que respondí a la expresión de mi padre la primera vez que vi a Janis en Woodstock; décadas después, esa respuesta sigue siendo la correcta para ella. Para el mundo de aquel entonces, para la historia de la música, y para cada uno de quienes la admiramos primó su talento, su fuerza interpretativa, y el fuego en el que convirtió cada una de sus canciones arriba del escenario.
And I tell you, Mama… te extrañamos mucho, Pearl.
Por Natalia Martínez
[embedyt] http://www.youtube.com/watch?v=F_sReugRWYI[/embedyt]